Reports
With Syncrofy's Reports feature, you can create various custom, detailed reports from your views that can help you gain greater visibility into your entire business operation.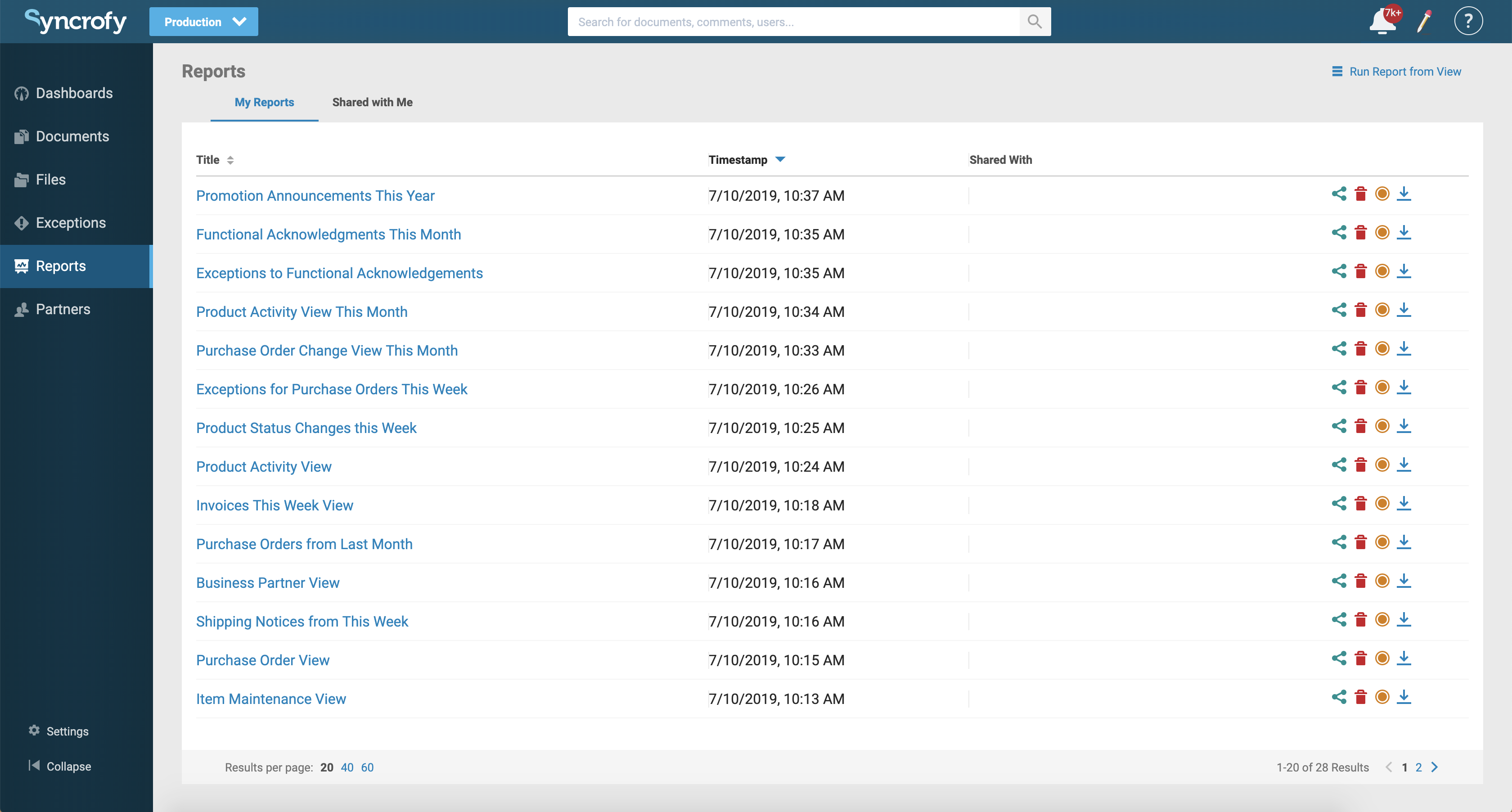 The main Report screen displays the results of reports that have been previously created ("My Reports" tab) and reports that have been shared with you by other users ("Shared with Me" tab).

The buttons to the right of each report give you several options:
Share (green): Send the report to another user within Syncrofy.
Delete (red): Delete the selected report you no longer need.
Live View (orange): See the latest version of the report with the most up-to-date information.
Download as CSV (blue): Download the report as a CSV file to save to your computer or email to a partner or colleague.
When clicked, the file will appear at the bottom of your screen.

Related Topics You Might Also Be Interested In: