Signing up as an Invited Partner
You are just a few short steps away from experiencing the power of Syncrofy and the next generation of B2B software. To get started, open the Syncrofy email invitation that was sent by your partner organization and follow the steps below.
Completing Your Registration
1. Your email invitation will include a greeting to inform you that you've been invited to Syncrofy. To continue and start the registration process, click the Accept button.
2. The "Get Started!" screen will open in a new browser window. Tell us about yourself by entering your First Name, Last Name, and a chosen Password in the text boxes provided. Make sure to re-enter your password in the "Confirm Password" box.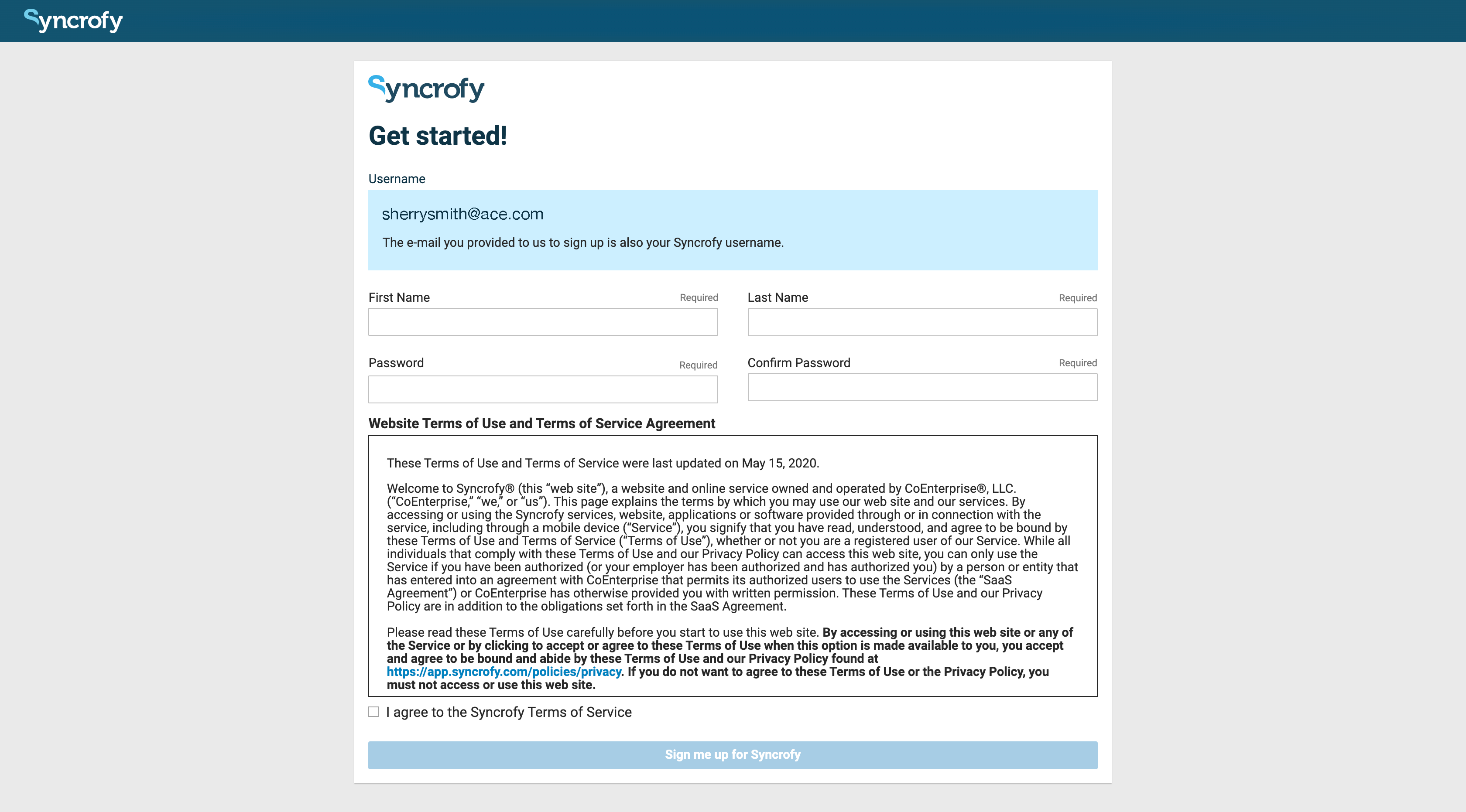 Note: Your email address will be your Syncrofy username.
3. Then, review the "Website Terms of Use and Terms of Service Agreement."

4. After reading the legal information, click the "I agree to the Syncrofy Terms of Service" box.

5. Click the Sign me up for Syncrofy button.

6. Your registration is now complete! You will be automatically logged into Syncrofy and can start using the software. As an invited partner, you will have access to Documents and Timeline. You can also have exceptions assigned to you and add comments to documents as well as configure Notifications that apply to your accessible features.