Partners CSV Upload
Partners CSV Upload allows you create a new partner at the click of a button rather than entering it manually. This is achieved by uploading a CSV file into Syncrofy. The system will then generate the "Partner" automatically based on the information in the file, thereby eliminating the potential for user error while ensuring partner data is accurate.

Uploading a Partners File
In Partners, click "Bulk Import" in the upper right-hand corner.
Click the "Download CSV template" link in the Upload Partner CSV menu.
Open the file and complete the required information for your partner(s).
Save the file to your computer or device.
Click the Choose File button in the Upload Partner CSV menu and select the previously saved file.
Click the Upload Partners button.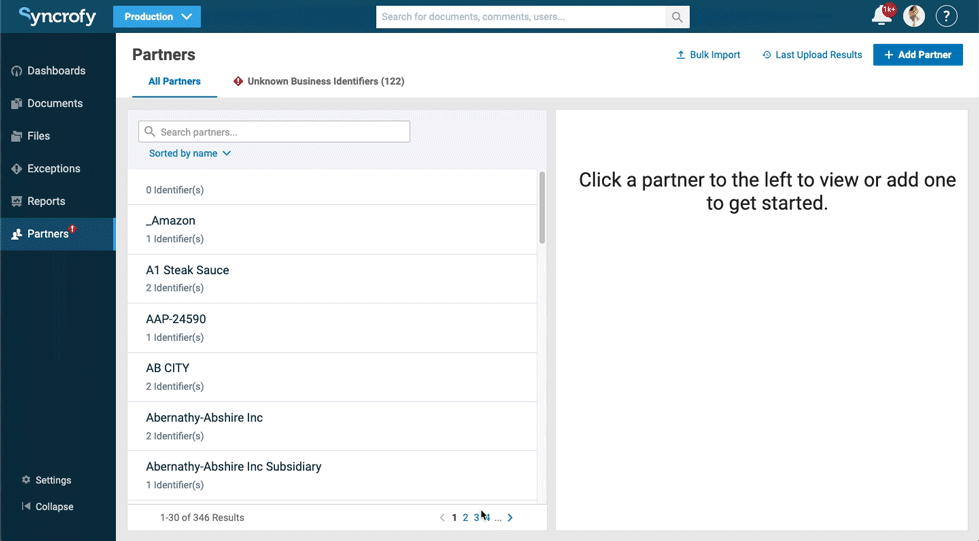 Note: Uploading a document with the same Partner name as an existing one will override the information that was previously entered for that Partner. Once a Partner is generated from the file, you have the ability to edit it just as you would any other Partner.